Material Selection in a Post COVID World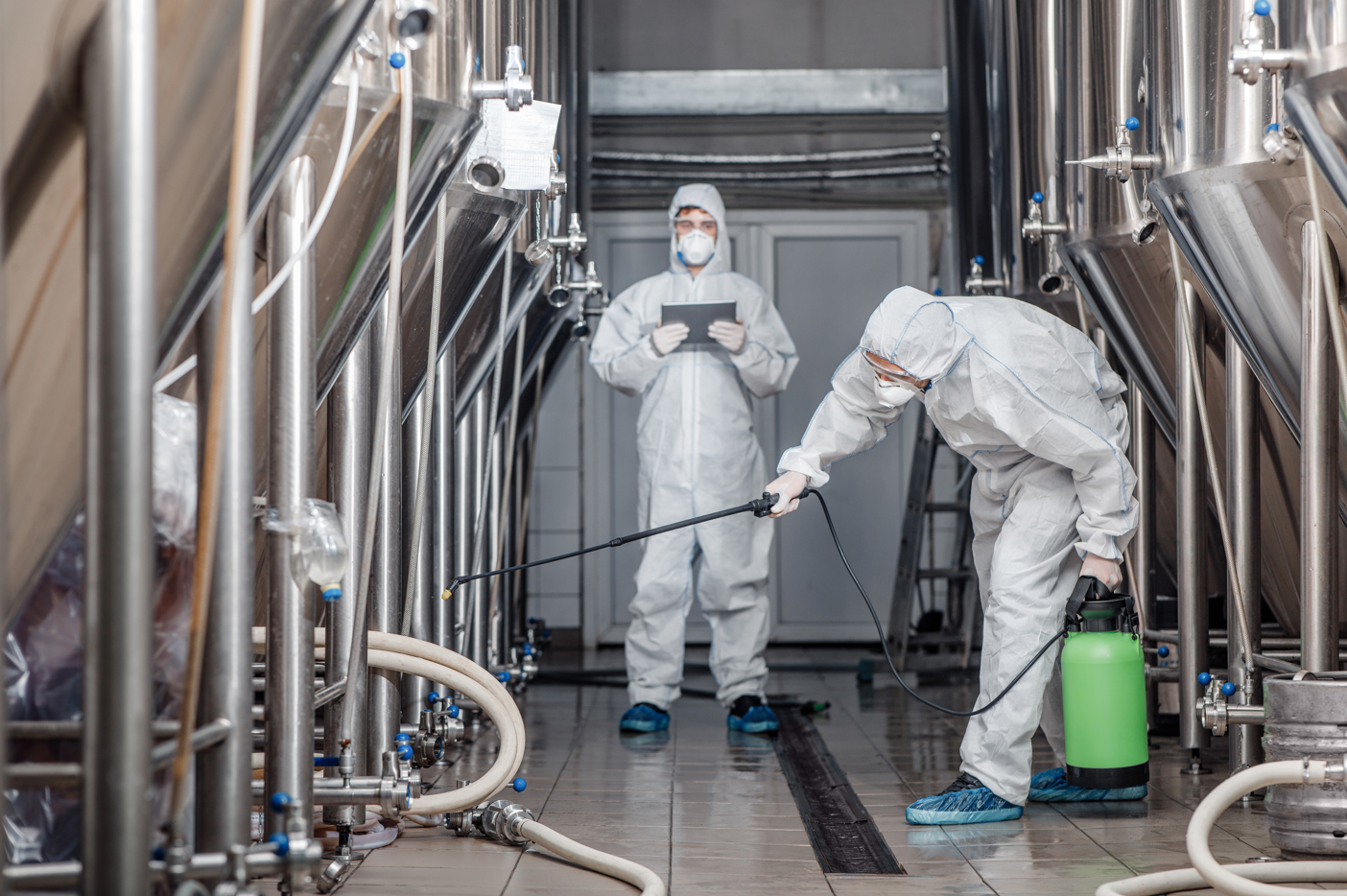 The year 2020 saw businesses redefining their health and safety practices. In response to the COVID-19 pandemic, companies of all industries were faced with new protocols and requirements for both their employees and facilities. Changes were made to minimize employee contact and facilities mandated more frequent cleaning and sanitization of surfaces. Equipment and other touchpoints are now disinfected multiple times throughout the day.

As we continue to move forward, it's become evident that these new protocols, put in place in response to a global health pandemic, may remain in place as part of an increased focus on health and safety. Processes such as increased sanitization, may be the new normal.


Frequent Disinfection Can Place Stress on Facilities

The more frequent and wide-reaching use of disinfectant products to protect against viruses such as COVID-19 could have substantial effects on commercial facilities, including conduit systems.

For metal surfaces, such as hot dip galvanized or zinc plated, cosmetic corrosion is the initial concern, though serious functional corrosion could follow.

Non-metallic materials and paints may swell, become discolored, or soften, depending on the types of disinfectants to which they are subjected and the frequency and length of exposure.


Stainless Steel Is Ideal for New Anti-Viral Precautions

Stainless steel is a superior, "self-healing" metal that can withstand corrosive agents. This self-healing property is due to stainless steel's high chromium content, which causes a thin, passive, film layer to form on its surface when reacting with oxygen. This film allows stainless steel to resist corrosion even when exposed to extreme conditions or harmful corrosive substances such as those found in cleaning solutions.

Type 316SS, which is often used in sterile environments, resists corrosion despite regular and repeated contact with common disinfectants that employ chemicals like sodium hypochlorite (bleach) and ammonium chlorides, such as dimethyl benzyl ammonium chloride.

Additionally, stainless steel's smooth, homogenous surface is non-absorbent. Gibson Stainless polishes every product, further reducing the surface roughness leaving minimal texture to harbor bacteria and pathogens. This smooth surface of stainless steel also allows quick, easy cleaning with products as simple as soap and water or a clean cloth and disinfectant spray.

With increased cleaning and disinfection requirements likely to continue in the future, stainless steel will likely become a favored material in many commercial and industrial environments. To learn more about Gibson Stainless products that can withstand increased disinfecting procedures, visit our catalog or contact us today.