IDW Manufacturer
Posted on May, 2017
Gibson Stainless & Specialty, Inc. is proud to announce the adoption of IDEA's Industry Data Warehouse (IDW) as its new data synchronization platform. At Gibson Stainless, we recognize our distributors' need for complete and accurate data and will use the IDW to provide product data electronically in near real-time.
WHAT IS IDW?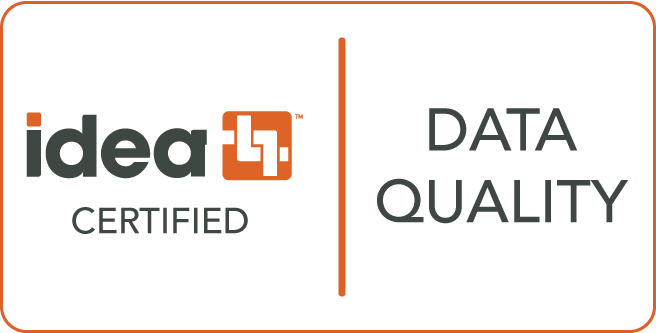 A leading data management tool for the electrical industry, the IDW allows manufacturers to electronically share product and pricing information with distributors and wholesale trading partners — immediately and securely on one, standardized, digital platform. IDW gives distributors access to the information they need to market to their customers. Using quality data can help reduce order errors and help speed up the sales process.
The only data synchronization platform developed by electrical manufacturers, distributors, and service providers, the IDW was built for supply chain efficiency and cost reduction. It is endorsed by the National Association of Electrical Distributors (NAED) and the National Electrical Manufacturers Association (NEMA).
GIBSON HAS ACHIEVED PROGRAMMATIC EXCELLENCE AND FULL DATA CERTIFICATION IN IDW'S DATA CERTIFICATION PROGRAM
Designed to measure the item-level comprehensiveness ("compliance") and quality ("excellence"), IDEA's Data Certification Program tests manufacturers' 43 critical data fields (that contain transactional and descriptive information) against industry best practices and quality metrics. Gibson Stainless has successfully passed this evaluation and has achieved the status of programmatic excellence and full data certification.
CONTACT GIBSON TODAY
Gibson Stainless & Specialty Inc. is a provider of stainless steel conduit and fittings for the electrical and other industries. We are excited to introduce the IDW platform as the next step in strengthening our distribution partnerships and enhancing our customer experience.
If you have any questions about IDEA's Data Certification Program, or are interested in obtaining our product data through the IDW, please contact info@idea4industry.com or visit IDW's website to request more information.
To learn more about our products, visit our catalog or reach out to us with any questions you may have.